In 2015, The Voice cLoud approached The Louise Hamilton Centre about a collaboration. The idea was to form a choir, attended by the people who use the centre to access a variety of services, that would be able to offer a service in itself.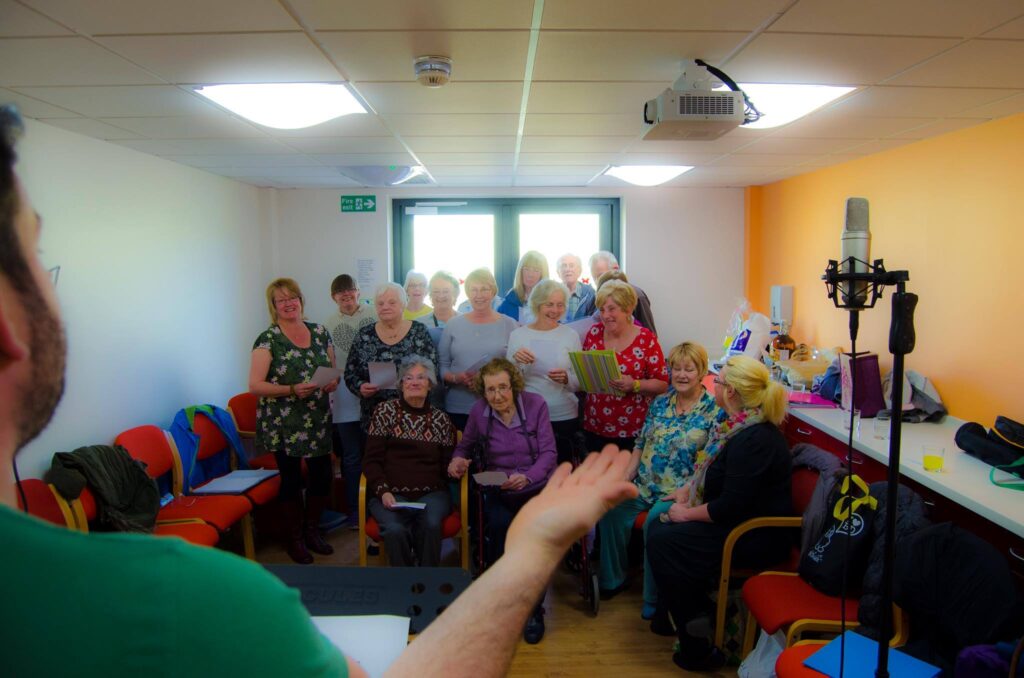 The group is co-run by volunteers and has become more than a 'singing for well-being project', more than a palliative care choir, even.
Healing Melodies has become a group of friends who gather to sing songs of all styles and genres. In our Thursday afternoon sessions, we learn about vocal technique; harmony; rhythm; relaxation and visualisation methods as well as breathing exercises.
Healing Melodies enables people with life-limiting conditions, and their family carers, to enjoy singing and making music together at the Louise Hamilton Centre at the James Paget Hospital in Gorleston. The choir can often be seen performing for open days at the centre, at local support groups and even on wards within the hospital.
The choir receives no official funding but in January 2020, found out that it had been selected to be one of the three community "causes" at local Tesco stores. In this way, you can support us by adding shopping tokens to our cause whenever we are listed.
To support us further, please follow this link to make a donation to our PayPal Me account), or how about booking us to perform at one of your own events, coffee mornings or Christmas Fairs. That way, you can make a financial contribution to our group and enjoy the results yourself!
---
COVID-19 STATEMENT
Due to the COVID-19 pandemic, Healing Melodies has been able to meet since March 2020.
We are closely monitoring government advice and guidelines in order to decide whether we can safely and responsibly regroup in physical rehearsals and what measures we will have to introduce to ensure that the health and safety of all our members is protected.
Since March, two volunteers for the choir have coordinated garden visits and group phone calls to make sure that all members are checked in on and have the opportunity at least to chat to somebody. The Voice cLoud are very grateful for these wonderful volunteers!